Florida Lactation Consultant Association
Proudly presents its biennial conference featuring:
Laurel Wilson, IBCLC, CLE, BS, CLD, CCCE
and
Lauren DePaola, MSW, LCSW

Saturday, April 21, 2018 Orlando Regional Medical Center Conference Center

Welcome Reception Friday, April 20, 2018
Hampton Inn Orlando/Downtown South - Medical Center Thornton Room

Click on the pdf file below for conference information, welcome reception, directions, host hotel, and things to do nearby

---
Speakers


Laurel Wilson
Laurel Wilson has twenty five years of experience working with women in the childbearing year and perinatal professionals, Laurel takes a creative approach to working with the pregnant family. She is co-author of best-selling books, The Greatest Pregnancy Ever: The Keys to the Mother Baby Bond and The Attachment Pregnancy: The Ultimate Guide to Bonding with Your Baby. She currently spends a great deal of her time working with hospitals seeking Baby Friendly Status as a consultant and trainer. Laurel is board certified as a lactation consultant, childbirth educator, labor doula, lactation educator, Prenatal Parenting TM Instructor, and Pre and Postpartum fitness educator. She served as the CAPPA Executive Director of Lactation Programs for 16 years and trains Lactation Educators for CAPPA certification. She is on the Board of Directors for the United States Breastfeeding Committee, a Senior Advisor for CAPPA, and also on the Advisory Board for InJoy Health. Laurel has been joyfully married to her husband for more than 25 years and has two amazing sons, whose difficult births led her on a path towards helping emerging families create positive experiences. She believes that the journey towards and into parenthood is a life changing rite of passage that should be deeply honored and celebrated.

---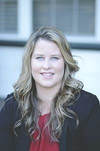 Lauren DePaola
Owner/Therapist/Consultant-Postpartum Wellness & Family Counseling Founder/President- Alachua County Perinatal Mental Health Coalition Co-Founder, Florida Maternal Mental Health Collaborative
Lauren W. DePaola, MSW, LCSW holds a Bachelor of Arts degree from the University of
Florida and a Master of Social Work from Florida State University. She is a Licensed Clinical Social Worker with a private practice focused on reproductive and perinatal mental health located in Gainesville, FL. Lauren has a particular focus on the issues of policy and sleep as related to perinatal mental illnesses. Lauren is also wife to John and Mom to two wonderful sons.



---
---
Attendee Information

Conference Registration


Your registration is not complete until both payment and registration form are submitted. After payment, you will be directed to the registration form. See pdf file at top of page for information on refunds.


Early bird registration will end on 3.15.2018. On 3.16.2018 the registration will increase for members and non-members by $15.00


Hotel Information


A block of rooms has been reserved with preferred rate of $119.00 at the Hampton Inn & Suites Orlando Downtown South/Medical Center which is within walking distance of the ORMC Conference Center. Please call (407) 270-6460 and ask for the FLC Group Rate when reserving your hotel room. This block will be held until March 21, 2018 on a first come, first served basis and conference attendees are encouraged to make reservations as soon as possible.


Welcome Reception


Friday April 20, 2018 7:00pm – 8:30pm Welcome Reception featuring light hors d'oeuvres and mingling with plenary speakers and conference attendees at the host hotel: Thornton Room.
Hampton Inn & Suites Orlando/Downtown South – Medical Center 43 Columbia Street, Orlando, FL 32806


---
Exhibitor Information
Contract and registration documents for sponsors

Sponsorships

Platinum ($600 exhibit fee) - Full conference registration including meals for one, plus exhibit table and chair. Please send a one-page 8 ½ x11 ad (copy-ready) to be included in the sponsorship acknowledgements in the conference folder.

Gold ($300 exhibit fee) – table and chair. Please send in your business card size ad to be included in the conference sponsorship acknowledgements.
Silver ($150): Provide handouts/product sample and advertising in our conference handouts (no physical attendance)
Bronze ($50 exhibit fee): taskforces or coalitions only. Table. Acknowledgements.

Sponsorship Payment

Click on payment button to submit your sponsorship payment online. Registration is not complete for exhibitors until both contract and payment are received,