Lactation Conferences in Florida

2016 Lactation Conferences in Florida

February 8-9, 2016 - Orlando - DoubleTree by Hilton Hotel Orlando Airport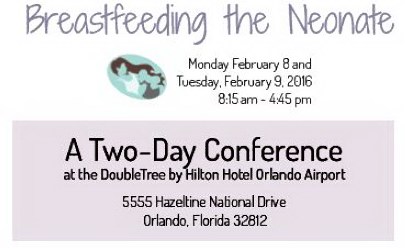 Speakers: Nils Bergman, MD, MPH, PhD,
Catherine WatsonGenna, IBCLC,
Nancy Mohrbacher,IBCLC, FILCA,
Theresa Nesbitt, MD, & Diane Wiessinger, MS, IBCLC

February 19, 2016 - Tampa, FL - Tampa General Hospital - MacInnes Auditorium

FLCA Conference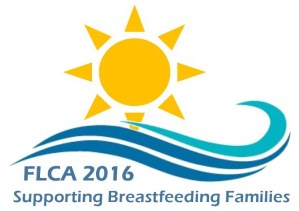 Speakers:
Nancy Mohrbacher, IBCLC, FILCA
Shakira Henderson, MS, MPH, BSN, RNC-NIC, IBCLC
Kandis Natoli, PhD des, RNC, IBCLC

October 7-9, 2016 - Daytona Beach
Daytona Beach Hilton, Daytona Beach, FL

© 2002 - 2016 Florida Lactation Consultant Association, all rights reserved.
This Internet site provides information of a general nature and is designed for educational purposes only.
If you have any concerns about your own health or the health of your child, you should
always consult with a physician or other healthcare professional.